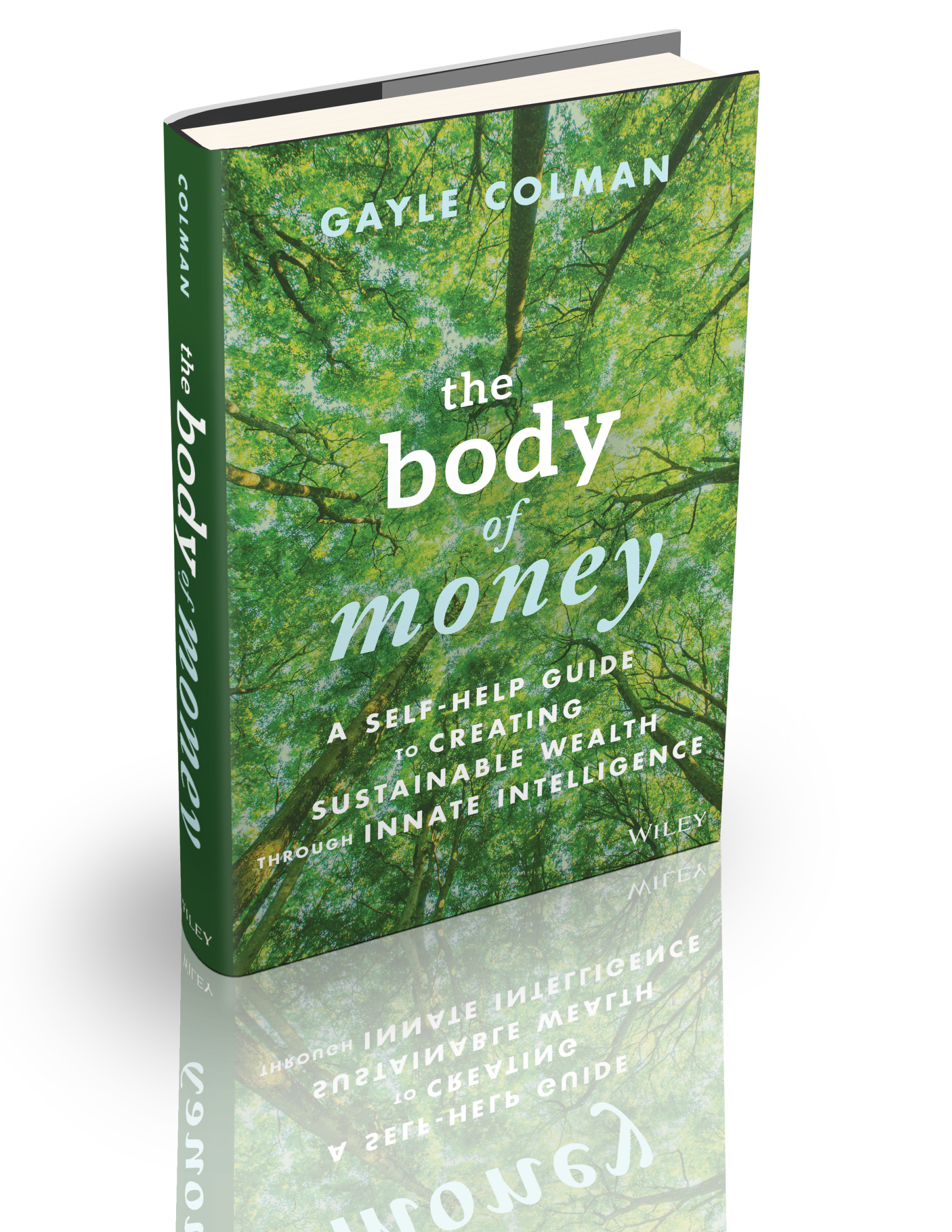 Now Available!
The Body of Money
A Self-Help Guide to Create Sustainable Wealth through Innate Intelligence
The story you've been told about money is all wrong. Spreadsheets, PNL's, money markets, and index funds only touch the surface. The Body of Money provides a completely unique and effective approach to personal finance like nothing you've experienced before.
"The Body of Money will engage you right away by bringing breath and YOUR body to engage with money and all its tendrils in a new way".
Kathlyn Hendricks, Ph.D., BC-DMT
Best-selling author of Conscious Loving and At the Speed of Life
About the Book
An indespensible approach to personal finance
Perfect for any person seeking relief from money struggles and all individuals and families who want to create a robust and healthy money legacy for their lives.
By demystifying money psychology and behavior economics Certified Financial Planner® and Master Integral Coach™ Gayle Colman shows you exactly how to use your innate wisdom to heal old money patterns, tend to wounds created by generational financial trauma and create sustainable wealth that is aligned with your deepest values.
Integrating cutting-edge research, laugh-out-loud storytelling and body-centered practices, Gayle puts the power of individual wealth–building squarely back in your own hands.
You will learn:
How body practices can have a transformative effect on your money habits.
Where your personal money manager lives in your body and how to access its true wisdom.
Why investing in a way that matches your personal values can actually be better for your health.
How to use your body to gain true financial agency, reduce debt, invest in real estate and make the most important money decisions of your life.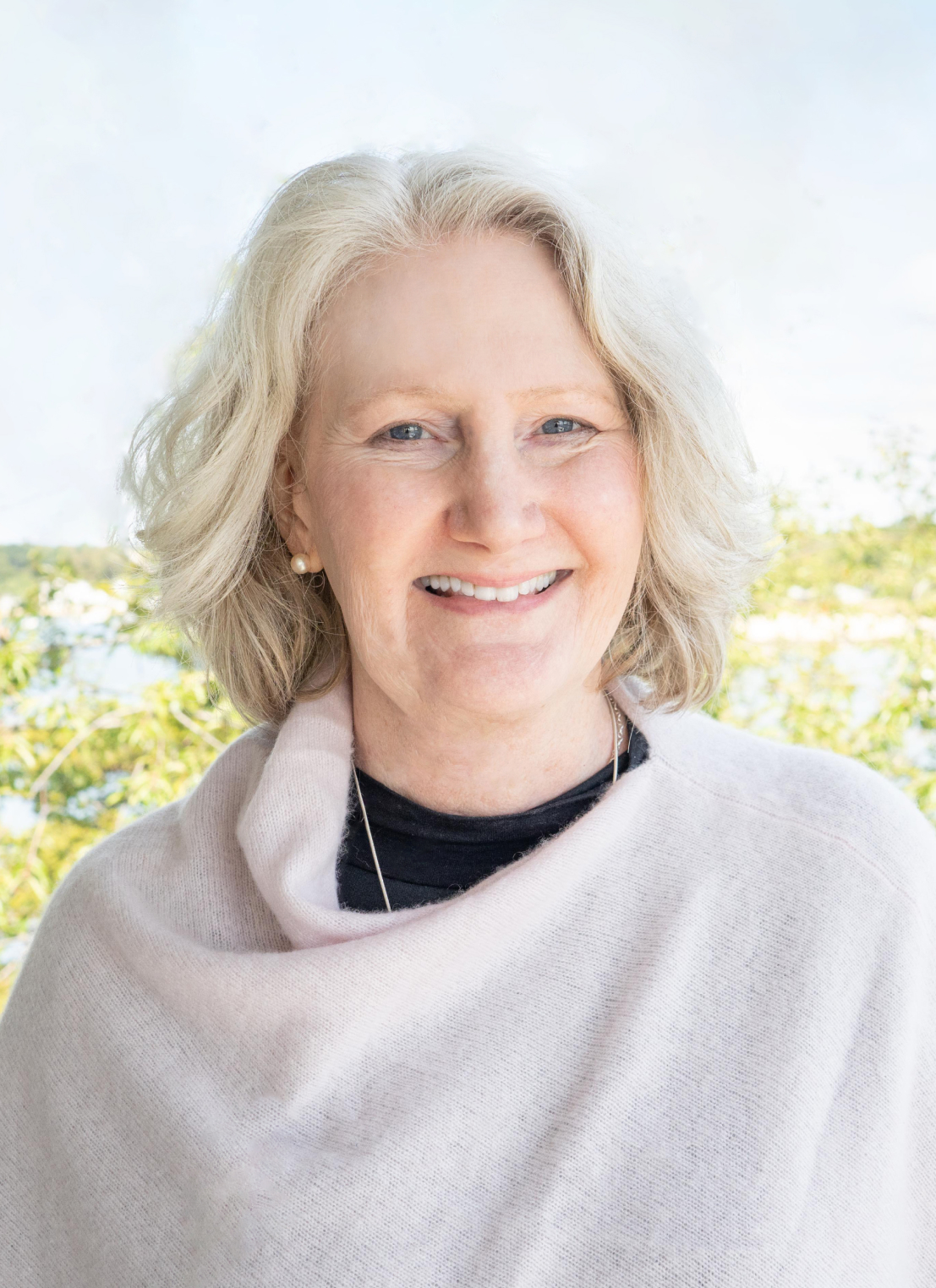 About the Author
Gayle Colman, CFP®
As a coach, writer, entrepreneur, and financial advisor with more than 35 years of professional experience, I infuse practical financial savvy with integral coaching and spiritual embodiment to bring Somatic Finance to life as an entirely new way of understanding, relating to, and integrating money with our life.
Along with certifications as a CFP® and Master Integral Coach®, I am Certified as a Conscious Relationship Coach through the Hendricks Institute and I am a Certified Teacher in the Gateless methodology. I am a woman, mother, partner, lover, child, sister, writer, volunteer, prankster, guffaw laugher, nature lover, wanna be gardner, and aspiring integrated human who radiates peace, love and joy.
"The next evolution of personal finance"
"Gayle's work in Somatic Finance® is at the forefront of the next evolution of personal finance. Her book. The Body of Money, provides a better understanding of the integral, yet often ignored, connection between our money and our body, which in turn helps strengthen our awareness, feelings and relationship with money."
— Jake Northrup, CFP®, CFA, CSLP®, Founder and CEO of Experience Your Wealth
"Connect money wisdom with body wisdom"
"When I first heard Gayle Colman connect money wisdom with body wisdom, my heart stood at attention. This work is a gift when you're ready to unpack and heal the dysfunctional way we learn to work with money. You'll finally realize that wise confident embodied financial decisions were right inside you all along." 
– Patty Lennon, Founder of The Receiving School®, Author of Make Space for Magic